Nail Polish Bottle Ring Holder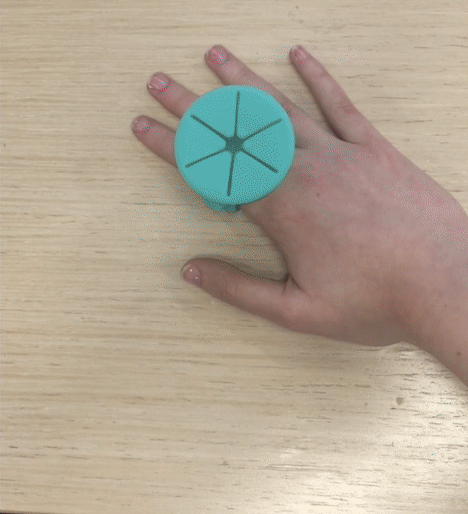 ---
·         This holder is a very handy and practical nail art accessory for polishing your nails.
·         It is make any circumstance without working table available to do nail polish, no matter in a car or on the bed.
·         Very comfortable to wear on because it is made of soft silicone, which has no boring odor.
·         Stable and lovely as it has been shaped for years, do not worry about deformation or fading.
·         You can easily find them out of the makeup bag with their bright colors.
·         Eco-friendly, food grade silicone, with no harm to the skin .
·         soft and flexible, and very comfortable to wear.
·         high temperature resistance: from 40 up to 230 degree .
·         Very easy to wash with a long use life
Description:
---
Silicone Wearable Nail Polish Finger Ring Holder Glam Up your nails with ease and comfort . The Nail Polish Ring Holder allows you to place your nail polish bottles inside the holder, which grips it securely without it slipping. The holder has two universal finger ring that will attach on your fingers giving you flexibility, comfort and ease. Made out of durable rubber silicone. The two expandable rings are thick enough to naturally keep fingers separated during polishing, allowing your hand to relax. The Nail Polish holder has two rubber wings built into the form 'squeeze tabs' that act as levers, easily allowing you to lift the ring out.